The Value of Yoga…  Are you ready to get your body in tip-top shape?  Then listen up… Yoga is for you! At this point I've tried it all: running, swimming, biking and other exercise which are also vital to health, but they don't provide the needed relaxation and rest of the mind, body and spirit that yoga does.
Celebrities like Madonna, Heidi Klum and even Kim Kardashian use multiple yoga techniques to get their booties into tip top shape after having kids.
And why not? It relieves stress, it can be a stressful world out there, and whether you need to reduce your stress or lose some weight its a great way to keep your body rockin'.
Click here to check out the awesome YOGA poses that are sure to bring peace to your mind.
DID YOU KNOW?
Yoga has been around for more than 5,000 years, but it didn't become popular with young women until the last 25 years. And why not? It's all about relaxation, exercise and positive thinking – something we all need especially if you're a busy mom!
So listen up, ladies! Yoga is for you! While running, swimming, biking and other exercises are also vital to health, they don't provide the needed relaxation and rest of the mind, body and spirit that yoga does. Those suffering from hypertension or high blood pressure, can reduce their blood pressure to normal levels by simply practicing yoga and its relaxation techniques.
It's no wonder more women are chilling out and getting into yoga and all its benefits. It's all because Yoga exercises are designed to increase efficiency in the body's glandular systems and improving your overall health. The biggest thing about yoga are the breathing techniques that are based upon the concept that breathing is the primary source of life in the body. By learning these breathing techniques, you can improve your inner organs' efficiency. Who knew?
Yoga is indeed for everyone. It's recommended for most adults of all ages and physical conditions since yoga's exercises are not strenuous, allowing even those with physical limitations to find its benefits. But be cautious.
IS YOGA KID FRIENDLY?
Yes, but kids under 16 should stay away from yoga since their bodies are still developing and yoga exercises may impact their bodies' natural growth.  But breathing and meditation exercises are okay for them.
You can start doing yoga at home. There are tons of great clips on YouTube that you can try out. Or you can even find a class at your local gym or yoga center.  And remember, a good recommendation from a friend never hurts. You'll never know unless you try and the benefits will be worth it. Trust me on that!
*Now it's your turn… I want to know your thoughts, have you ever tried yoga as apart of your workout routine?  Tell us all about it In the comment area below.
Stay Dynamic,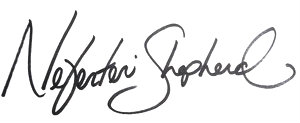 Neferteri Shepherd
Make sure you sign up for our Newsletter & start Living a Dynamic Life You Love today!